Name:
Kaminari Kazetenshi " Kamakaze" or "Ten" or "Kaze"
Age:
60
Gender:
Male
Ranking:
1st Division Lieutenant
Apperance:
Spoiler:
with shinigami robes and lieutenant arm band
Personaility:
He has anger issues. He respects his brother/captain and will die for him. He hates cocky people even though he is cocky. He loves to eat and is always hungry. He is very generous. He has really good eye sight able to find things easily. He is very smart. He can be very lazy, but has his hyper moments. He thinks humans or interesting and he loves them. He hates hollows, but if there is a sign that he can help them. He will do it.
History:
He is from Rukongai. Him and his brothers became Soul Reapers. They have great powers making them Head Captain and Lieutenant. He has the capabilities of a captain. He didn't want to be in a separate division from his brother, so to ensure his protection he became Lieutenant. There are rumors saying he fell in love with a human. The human was murdered by a hollow. Ten killed 1000 hollows until he found the murderer and killed it.
___________________________________
Sealed Form:
Spoiler:
Zanpakuto Name:
Tatsumaki
Zanpakuto Spirit:
Spoiler:
Inner World:
Space with Giant floating crystal fragments to stand on.
Release Phrase:
Tatsumaki RUSH!
Shikai Apperance:
Spoiler:
Shikai Abilities:
A blue energy called Kaze no ora can surround it. The energy has shredding properties cutting the enemy when touched. It enhances the users speed.
Bankai Name:
Hariken Tatsumaki
Bankai Apperance:
The blade becomes a big shuriken. The shuriken has blue writing on it. It can change size depending on the amount of Kaze no ora in it. Kaze has clothes seen above.
Shuriken:
Spoiler:

with blue writing
Bankai Abilities:
All of Shikai abilities and it comes back to the user once thrown. It gives the user the power able to control wind around him.
Hollow Mask:
Spoiler:
Powers: He can control air/wind to a godlike extent. He can move faster (flying or running) than flash step. His Kaze n'ora can be fused inside winds to burn the enemy when the winds touch them while, also cutting the enemy or pounding the enemy. His reiatsu is really strong being able to make weak and normal enemies feel like they are carrying a billion pounds.
Vasto Lorde:
Spoiler:
All the white clothing is white bones. He has blue tiger stripes on his chest down to the bottom of his stomach. On his hands and feet are claws. His hair really turns white and his wings are skeletal dragon wings. Plus his mask
Powers: He can shoot a cero from his hands that is as powerful as an espada's normal cero. He now is strong enough to rip an arrancar or human or shinigami in half. His bones provide a good defense being they are very thick and can absorb lots of damage before being destroyed.
Last edited by Luke-sensei on Tue Jun 28, 2011 6:49 pm; edited 1 time in total
_________________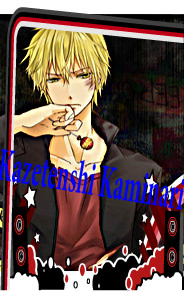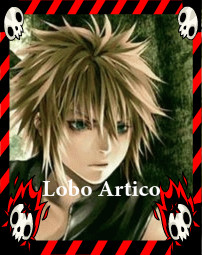 Posts

: 205


Join date

: 2011-06-06


Location

: killing espada



instakill, fix it, Ryu's reitsu cant even do that
_________________
[img]



Posts

: 189


Join date

: 2011-06-07



_________________
Admin




Posts

: 143


Join date

: 2011-06-06





Similar topics
---
Permissions in this forum:
You
cannot
reply to topics in this forum